What followed is a series of talks that culminated with WorkHorse. This guitar was inspired by the famous axe of great Malcolm Young of AC/DC. We added our own spin to it with the Golden Ratio principles incorporated in the design. Still we maintained the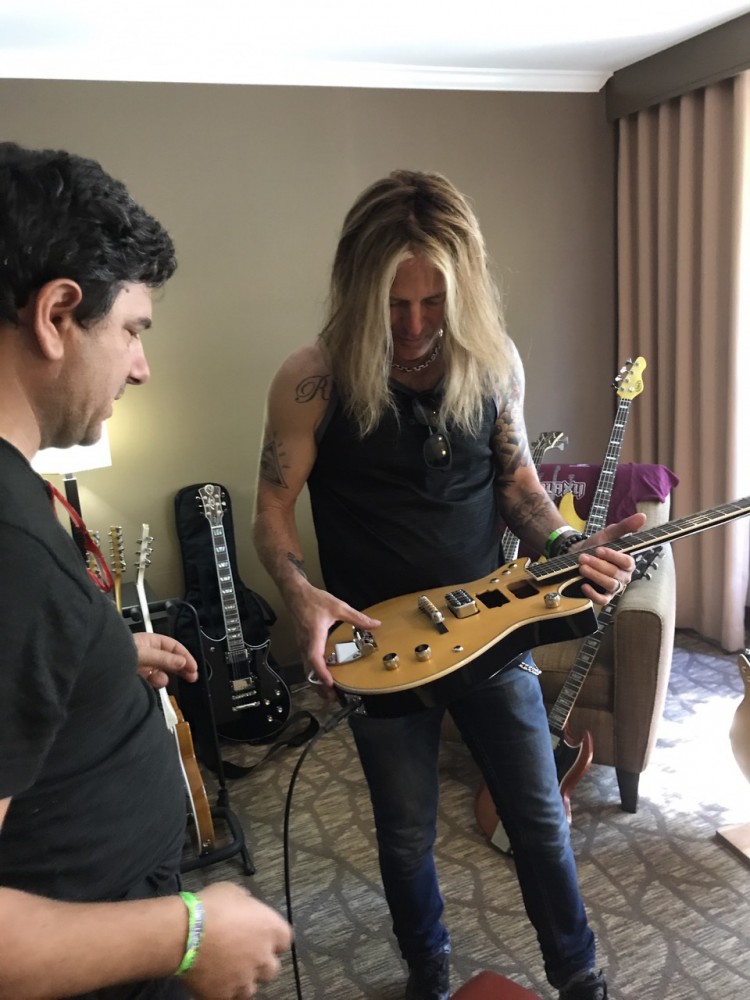 beauty of the well-known classics.
We presented this guitar together with SoloDallas at the LA Amp Show 2018. The public took really kindly to the product of our joint work and the reaction simply couldn't be warmer. Doug Aldrich (ex-Dio, ex-Whitesnake, The Dead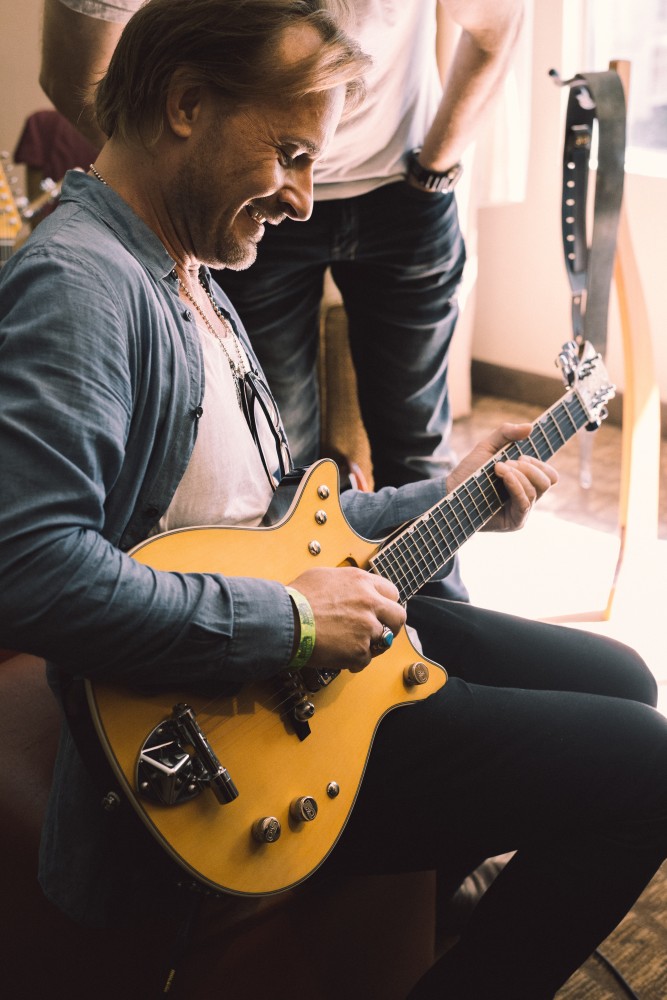 Daisies) and Nalle Colt (Vintage Trouble) as well as many other musicians were kind to check out this new guitar and shared their thoughts. The verdict is in – this is a masterpiece of classic rock guitars.
The collaboration turned out great, so now we're thinking of making another iconic guitar for SoloDallas. Another guitar strongly associated with AC/DC. You know the one…